The gift of a Referral of your friends and family is the best gift we can receive. Rest assured that anyone you refer to The Vasquez Team, will receive the same Honest, Professional, Specialized attention that you received.
---
The Valletta Family
We want to thank you for your efforts on behalf of our family. This is a challenging real estate market and in these times houses only sell when there is a real strategy and wise guidance. Your leadership was essential to the successful selling of our home. You are a true professional.
You gave us confidence throughout this entire process. When we had questions, you responded with answers and help in a timely fashion. When we needed to sell our house you developed a path to success, often using your own time to hold open houses. You demonstrated, on more than one occasion, that you understood that selling our house was more than a routine financial transaction. You understood that it was about our family's future and that it was critical that it be done the right way.
No doubt this has been a stressful time of decision-making, full of consideration of financial, emotional, and highly personal issues. But you have helped ease that stress, making this a win-win process for everyone involved. You helped cultivate that atmosphere of fairness and comfort. Thanks for all your help and we hope that we continue to know you beyond the contractual phase of our relationship.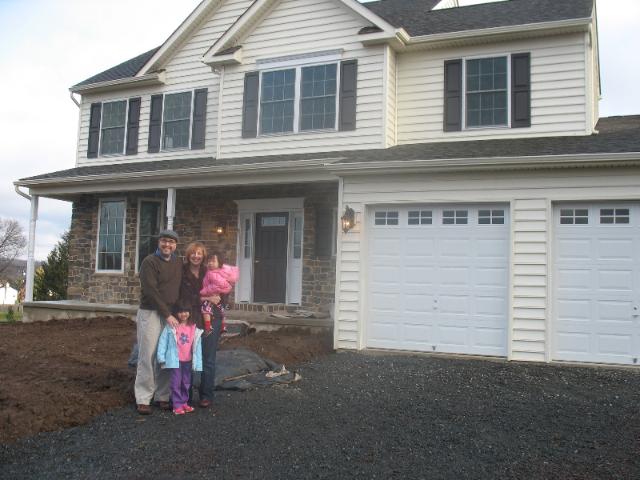 ---
T. Schmidt
Gail,
Thank you for your help in finding the right townhome. As a first time home buyer I was nervous. You made the experience completely painless. I still can't believe everything went so smoothly. Thanks again and I will pass your name and cards on to my friends.
Tom
---
Mr. & Mrs. Kalinowski
Gail and Steve,
Many thanks to both of you!! We hope you know that we think you were phenominal through the whole home buying process and we look forward to seeing you again soon!! You made everything so much easier than we ever could have expected!!
Lisa, Jason, Jackson and Madison Kalinowski
---
Paul Myers
Dear Gail,
Thank you for your very fine work and your personal care! It seems almost a miracle to me that the house is sold so quickly in the current economic climate of calamity. I am so glad that we chose you as our realtor. I really had no doubt about this, but nevertheless, the results you brought us are really amazing. I do hope the economic climate doesn't affect your business too much.
---
P.Myers
Gail,
Thank you for your prompt handling of my parents property. I personally really appreciated your promptness and thoroughness, and for these reasons, I am making a note of your new affiliation with Keller Williams Real Estate.
---
Mrs. Jennifer Keller
Gail, you have been so nice and so patient in helping us find a new home. I appreciate your thoroughness and your patience. You're fast work and professionalism helped to get out home sold so quickly. Your marketing program was AWESOME!!
---
Gerth Family
We absolutely love the house. The girls are taking to it well. We just wanted to say thanks again for all your help! You were GREAT and really made things so easy and less stressful for us! THANK YOU!!! Unfortunately, we are never, ever moving again so we won't need your services again! But if anyone asks, I will definitely, highly recommend you! Thanks again for everything,
Sally, Chuck, Lexi and Liz Gerth
---
M. Myers
Gail,
I appreciated your thoroughness with our Market Analysis. You were prompt and very informative. We will be sure to contact you again.
---
Dan Rostelli
.....though you do so many things extremely well, the one take-away I always had with you was that you always had my best interest in mind. As you know, we do a lot of real estate transactions in my business, and I can say first hand that this is not always the intent of the realtors involved! If I ever look to buy another property in PA, Gail, you would no doubt be the first person I'd call.
---
Ridolfi Family
We were moving from New Jersey and my husband called several realtors to set up an appt. to show us around Doylestown to find a new home, frustrated that absolutely no one returned his phone calls, he called Keller Williams and Gail happened to answer the phone, she immediately got some details about what we were looking for and took us out a few days later.....needless to say, we have been here for almost five years and our friendship with Gail has continued on just as long!! She is an amazing Realtor but most importantly, 110% dedicated to satisfying each and every client to the best of her ability! I am currently trying to start my own business and she has been such an inspiration to me and I know this friendship will continue for many years to come...2011
---
Mrs. Cathy Colomb
I have known Gail for many years. Gail always has a positive attitude and works to meet her clients needs. She has integrity and is an honest person. I wouldn't choose any other realtor!
---
John Ferraro
We were putting our house on the market with Gail and another realtor. Other realtor wanted to sell our house 40K less that what we wanted, Gail (at 8 months pregnant) went ran comps of other neighborhoods, did homework and found out that we could sell our house for what we asked for - 2 weeks later we got what we wanted. She truely goes above and beyond what a realtor does. It has been over seven years and I can honestly say she is our sole realtor (if needed) and dear friend.
---
Mrs. Allen
I worked with Gail for several years. She always put everyone before her and is an amazing person and a great Realtor.